Alfred John Gurr, died 9 April 1915, aged 33.
Private S2/018247, 63rd Depot Unit, 13th Division, Army Service Corps.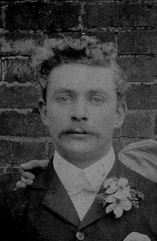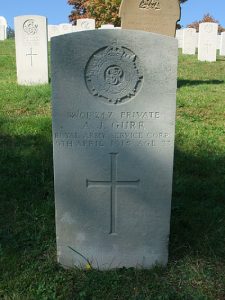 Alfred was born in Staplehurst on 22nd February 1882. A married man; family home at Trowswell Cottage, Goudhurst, and formerly in North Road. His peacetime job as a grocer's assistant, perhaps a deliveryman, may be what led him to become a driver in the ASC. Although prompt to volunteer after the outbreak of war, he never left England and died of scarlet fever and phthisis (a wasting disease) in a military isolation hospital at Aldershot and is buried in the town's military cemetery.
He is also commemorated on the family grave and the war memorial in Staplehurst.