Arthur Loader, died 10th October 1918, aged 28.
Private 2429781, 'I' Company, 328th Infantry Regiment, 82nd Division, United States Army.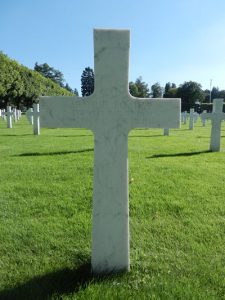 Arthur was born on 21st February 1890 at Combourne into a family of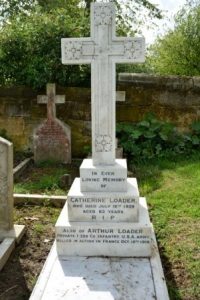 six boys and three girls, and worked for one of the local grocers before emigrating in March 1914 to the USA where he worked on the Pennsylvania Railroad. He was called up soon after the USA entered the war in April 1917 but, as for most such conscripts, it was over a year before he reached the front, starting near Verdun in June 1918. 82nd Division first saw action in the Battle of Saint-Mihiel in August, and then took part in ferocious combat in the hilly forests of the Argonne in October. Arthur Loader was killed there and is buried in the Meuse-Argonne American Cemetery, 20 miles from Verdun.
His name is also recorded on the family grave in Goudhurst Victorian cemetery.
Kent & Sussex Courier, 22nd December 1916
All his brothers volunteered for the British army and served abroad – and survived.