Frederick John Browning, died 24th February 1917, aged 25. Private 240395 1/5th Battalion, The Buffs (East Kent Regiment).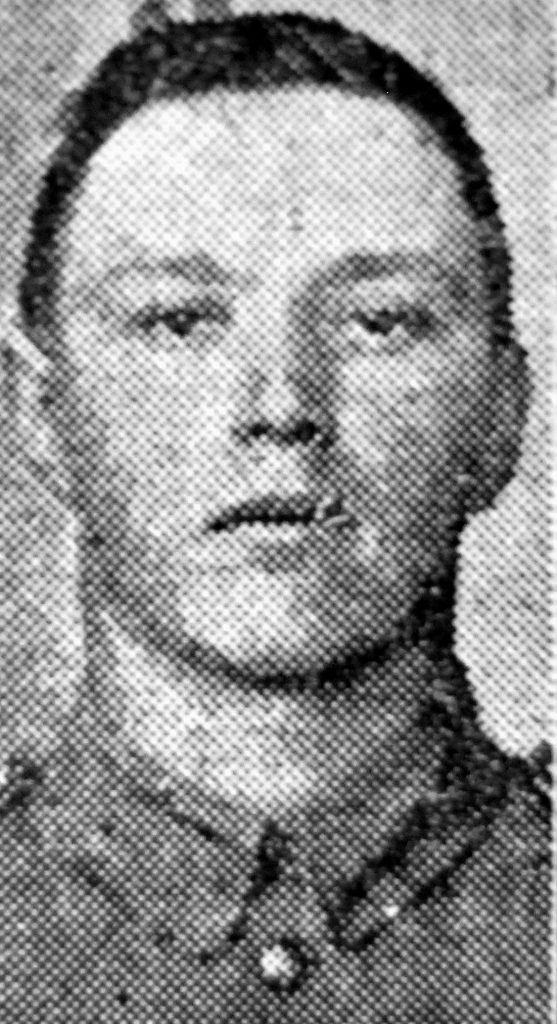 Frederick Browning was born on 23rd April 1891 in Rye, the son of Frederick and Emily Browning (née Daw) and the second of four brothers. The 1911 census shows the family at Dumbourne Farm, Smallhythe where Frederick senior was employed as a shepherd and Frederick junior as a farm labourer.
Frederick enlisted in the 5th Buffs (Territorials) very early on in the war, as shown by the fact that his original regimental number was 1611. He gave his address as Lamberhurst, where he was employed at Bayham Home Farm. He went with the regiment to India and then to Mesopotamia where hewas killed during fighting against the Turks on a peninsula jutting into the River Tigris near Kut, and is buried in the Amara War Cemetery, where his grave reference is XXIX B 112. His family were living at Lillesden, Bedgebury Road, Goudhurst at the time of his death.
Kent & Sussex Courier 13th April 1917
Pte F J Browning
Mr and Mrs F J Browning of Lillesden, Goudhurst have received an official intimation of the death of their son, Private F J Browning (The Buffs, who was killed in action in Mesopotamia on the 24th February last aged 26 years. The deceased was born at Rye Foreign and resided with his parents for some years at Smallhythe near Tenterden, also at Tolls Lye, Bayham. Previously to his joining the army he was employed at Bayham Home Farm, Lamberhurst
*********************************************************************************************************
Horace Richard Burgess, died 19th August 1917, aged 24. Lance Corporal 9570, 3rd Battalion Duke of Cornwall's Light Infantry.
Horace Burgess was born in Goudhurst on 4th December 1892, one of three sons of George and Sarah Burgess (née Taylor). He is shown on the 1901 census living at Deanery House, off the south side of the Cranbrook road, where his father was apparently employed as a wagoner on the farm. The family had left the area by the time of the 1911 census which shows 18-year-old Horace as a Private in the 1st Battalion of the Duke of Cornwall's Light Infantry at their barracks in Gravesend.
Horace went to France on 19th December 1914, probably with the 2nd Battalion of his regiment, newly rushed back from Hong Kong to fight on the Western Front. No record survives of his war-time movements, but circumstantial evidence suggests that he was incapacitated – very possibly gassed – at the 2nd Battle of Ypres in April 1915 and, after a period in hospital, was judged fit for home service only. His regiment's 3rd Battalion was based on the Isle of Wight from May 1915 till the end of the war, and it was there that he married Nellie Pink early in 1917. Their only child was born in May of that year, and Horace died three months later; he is buried in the churchyard of St Mary's Church, Brading, on the Isle of Wight
**********************************************************************************************************