Henry Thomas Emptage, died 30th December 1917, aged 36.
Sergeant 34888, 'D' Battery, 152nd Brigade, Royal Field Artillery.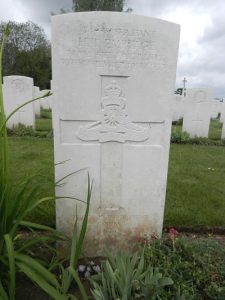 Henry Emptage was born in Ramsgate on 13th June 1881 and, as a boy, moved with his father to Canterbury where he joined The Buffs as a teenager. In 1902, having already earned medals with bars for service in India and South Africa, he returned to Canterbury, left the army and married. His wife and new son died in 1904. In 1906 he married again while in the Royal Horse Artillery at Aldershot, but during a posting to Egypt in 1911 his wife and one-month-old daughter died; an older daughter, born in India, may have survived. By September 1914 he had married again and was working at Finchcocks; two months later he went to France as an artilleryman. His movements during the war are unknown, though he was probably at the Battle of Arras in April 1917 and was still in that area when killed by a chance shell. Henry Emptage is buried in Bucquoy Road Cemetery.